Consulting & Creative Studio
Hi and welcome to TEMOCC, a hybrid agency in communication, marketing and organization that is precisely as big or as small as it needs to be to get the job done.  Sometimes, it's me—Terese Mörtvik—who has your back, and sometimes it's me and my friends.
Sometimes things don't go as planned. Sometimes, there is simply no time. But you can take a breather now.
We'll get this done together.
Copywriting
Do you need texts to your website, social media, brochure, campaign, or something else? Get them here, in Swedish or English, online or offline.
Social Media
Should your company be on social media and how? We'll look over your options together and get you started with a solid plan and some good content.
Creative Production
Need help with the visuals in your marketing or advertising? TEMOCC offers everything from photography and graphic design to PPT and web design.
TEMOCC might be the smallest hybrid agency you've ever seen, but also just the one you need.
Communication
What's your story? We'll navigate the pitfalls of branding and communication together, while we formulate and spread your message to the world.
Process Optimization
Let's get things back on track! With new glasses and a can-do attitude, we'll identify problem areas and develop sustainable change in your organization.
Miscellaneous
Want to book a talk or a course in branding or another of TEMOCC's areas of expertise? Need help producing a video or an event? Get in touch.
The important thing isn't what we call these services though, is it? What matters is what you actually need help with. So, let's start there.
You are seriously the sharpest business story teller on the block. AND a true PPT wizard. Two unbeatable qualities when you work with B2B marketing. Hands down and thanks for giving me the opportunity to work with you and your magic wand!
Examples of clients and brands I have worked with:
Telia • Göteborgs Symfoniker • Rolfs Flyg & Buss • LKAB
Depend Cosmetics •  Yamaha GMX • Hewlett Packard
Examples of brands I've written native advertising about:
Weland Solutions • Volvo CE • Bauroc • Poolkungen • Roxon
Landskrona stad • Port of Kokkola • Royal Greenland
Remember to communicate.
It makes everything easier.
Preliminaries
We'll take a "fika", a Skype call, or a formal meeting where we go through your needs. After that, you may get a summary and/or an offer. Once you have sent an order, work begins.
Start-Up
This is probably where we do a a start meeting. There may also be several other meetings involved and probably quite a bit of research, like interviews.
Project Phase
This is where the magic happens. Ideas are created, texts written, meetings organized. Maybe we'll do weekly check-ins or maybe we'll just be in touch by email once in a while.
Follow-Up
The "i"s have been dotted, the project has reached its end. Now, maybe we meet once more to evaluate—what went right, what went wrong and what did we learn?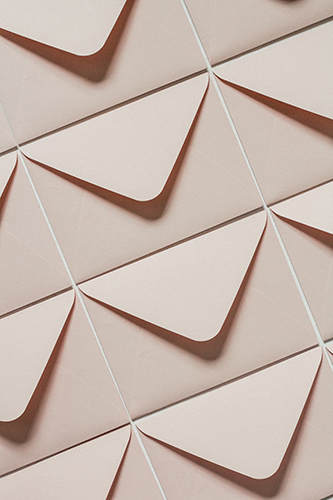 TEMOCC
C/o Terese Mörtvik
Underåsgatan 8B
412 51 Göteborg
SWEDEN
terese.mortvik@temocc.com